Do you struggle with growing your business' top and bottom line while staying true to your values and convictions?
Entrepreneurs with deeply-held beliefs often struggle to find the right resources and support that will provide them with practical business training that generates results while enhancing their commitment to their deeply-held beliefs.
In just four months, whether you are new to business or have been operating a business for 20 years, you will learn to apply principles and techniques that will generate business results today.
This is a proven system that thousands of entrepreneurs have used in the last 20 years to build new businesses and expand existing kingdom companies.
Overview of the Biblical Entrepreneurship Program
The Biblical Entrepreneurship Program is a transformational mini MBA training program that uses a biblically integrated teaching and curriculum system that has been proven to deliver results in building profitable Kingdom companies in the United States and around the world since 1999. The program is a mix of strong biblical concepts combined with rigorous best business practices designed to create high-performing Kingdom companies with measurable quadruple bottom lines. It has been translated into over 7 languages which include: Spanish, French, Mandarin (Chinese), Russian, Ukrainian, Bulgaria, and Malagasy.
Program outcome:
Learn how to intentionally incorporate your faith and values into an existing business

Develop innovative business ideas that align with your faith and values

Learn to minimize risks while increasing your chances for entrepreneurship success and Kingdom impact

Discover how to fulfill God's plan for your life through Biblical Entrepreneurship

Transform your business ideas into profitable and sustainable Biblical Entrepreneurship ventures

Receive best practice tools to build a profitable Kingdom company

Develop a comprehensive Kingdom business operational plan with a pitch deck for raising capital

Qualify for national, regional, and international Biblical Entrepreneurship business plan competition with the opportunity to win cash prizes and one year of free coaching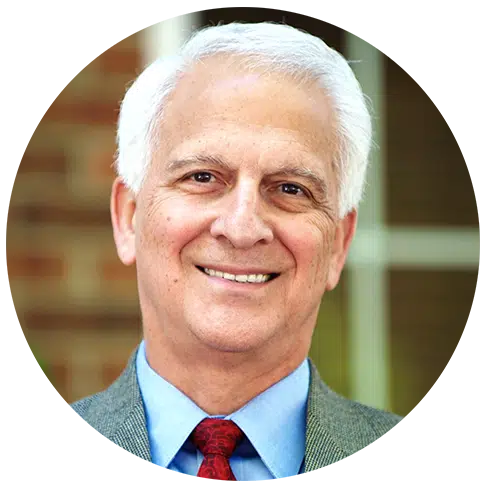 The best one-word description I can think of to describe Nehemiah Project's BE curriculum is transformational. Unfortunately, nearly 100% of our training about money and operating a business has come from the world's perspective – a perspective that seems to always be in opposition to God's perspective. As a result, I do not believe a Christian business person can possibly become a Biblical Entrepreneur without incorporating the principles embedded in the BE course into their life and business.
Kind of Ally
President, The Timothy Plan
Program Outline
"For the kingdom of heaven is like a man traveling to a far country, who called his own servants and delivered his goods to them." Matthew 25:14
Lesson 1: Introducing Biblical Entrepreneurship
Lesson 2: Biblical Entrepreneurship Attitude
Lesson 3: Biblical Entrepreneurship Characteristics
Lesson 4: How to Identify Opportunities
Lesson 5: How to Take Calculated Risks
Lesson 6: How to Solve Problems
Lesson 7: Understanding Business Stewardship
Lesson 8: Understanding Biblical Profit
Lesson 9: Biblical Entrepreneurship Goals and Responsibilities
"You have made him to have dominion over the works of Your hands;
You have put all things under his feet." Psalm 8:6
Lesson 10: Biblical Economics
Lesson 11: Aligning Your Business with Your Calling
Lesson 12: Biblical Innovation and Invention
Lesson 13: Cost of Operating a Kingdom Business
Lesson 14: Understanding Financial Statements
Lesson 15: Performing Market Research
Lesson 16: Understanding Kingdom Business Planning
Lesson 17: Biblical Marketing and Sales
Lesson 18: Organizing Your Business
Lesson 19: Financing Your Business
Lesson 20: Biblical Management
Lesson 21: International Trade
Lesson 22: Kingdom Philanthropy
Lesson 23: Business Succession and Exit
We use our proprietary course materials along with some of the best business resources available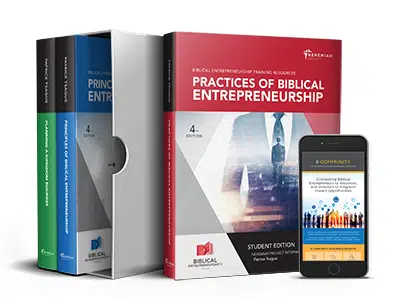 Format Program
The program is offered in various formats including the following: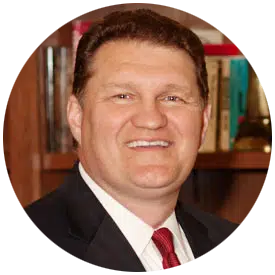 Your training opened our eyes to what we have been doing well and how we can do even better in building our business for the future.
Barry James
CEO, James Investment Research, Inc.
It's time to grow your business and impact!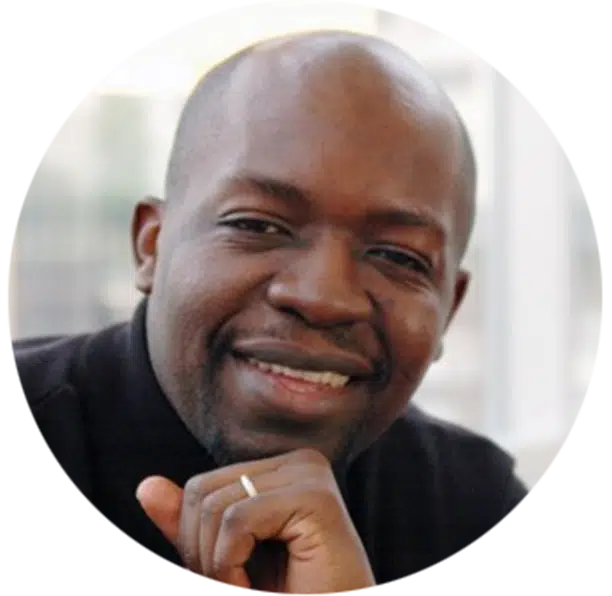 Join thousands of entrepreneurs who now enjoy better results in their business and greater fulfillment and satisfaction. What do you have to lose with my money back guarantee program? Register today! I look forward to hearing your story of transformation and impact.
Patrice Tsague
Author of Biblical Entrepreneurship
Chief Servant Officer, Nehemiah Project and Kingdom Business Coaching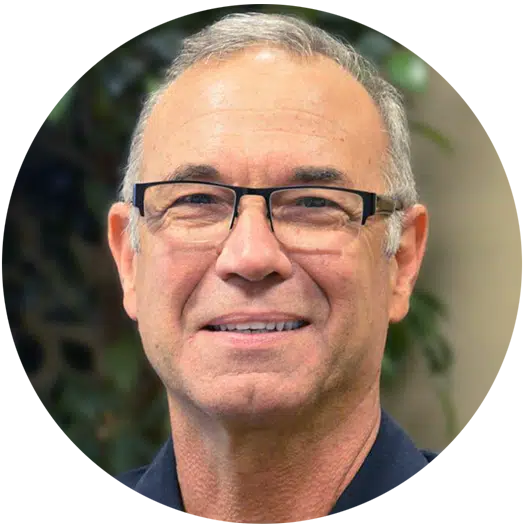 The Nehemiah Project's BE training material is an excellent integration of practical business training and biblical basis for the values and ethics of managing a business on a day-to-day basis. I encourage every kingdom business person to consider taking these courses to gain a clearer view of how God looks at the business calling and how it relates to His kingdom on earth.
At Caperna
CEO, CMC Group | Director, call2all Business Track