Our Mission
To Build Kingdom Businesses Globally, with focus on the island of Puerto Rico.
Our Vision
To transform the entrepreneurs in Puerto Rico through coaching and training. To create an inclusive community that provides products and services in an ethical and biblical manner. To impact the global economy through the growth of our community's participation while increasing the Kingdom of God in the Marketplace.
About Us
Nehemiah Project International Ministries, Inc. (NPIM) is a non-profit 501c3 business development and support organization whose mission is to build Kingdom businesses globally through the Nehemiah Entrepreneurship Community (E-Community) online platform and a network of Nehemiah Entrepreneurship Community Centers around the world that are locally owned and operated in partnership with Nehemiah Project. We are a business development and support organization that works in partnership with churches, marketplace ministries, educational institutions, associations, and individuals around the world. We train and support kingdom companies through Biblical Entrepreneurship training, coaching, and access to capital. We also publish and distribute biblically-based inspirational and educational business and leadership content through a network of retail outlets and licensees.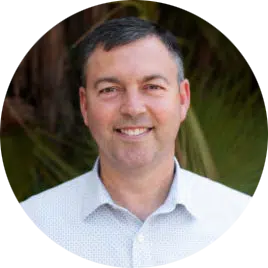 Miriam Soto is dedicated, and intelligent, and leads her small group toward Christ each meeting. Miriam has led small group studies by Lisa Terkeurst, Andy Stanley, Beth Moore, and Nicki Koziarz. Collaboratively, she has taught over 50 plus hours of teaching in the local church.
Miriam Soto is a great person and intentionally leads with purpose and passion!
Pastor Craig Butler
Discipleship & Small Group Pastor, Victory Church Lakeland
Meet Our Team
Miriam soto is the Founder, President & CEO of We Honor Your Voice & Path, LLC.
Since 2008, Miriam has led an expert team inspired by the mission of the company to provide
legal and medical interpretation with clear context in multiple languages including English,
Spanish and Creole. In the 14 years since the inception of the company, WHYVP has expanded
to serve most of Central Florida including Hillsborough, Osceola, Orange and Polk Counties.
Collectively, the team at WHYVP has over 35 years of experience in the medical field
which empowers clients to trust us as we continue to build relationships in the community in
both the medical and legal arenas.
Miriam is now taking that mission to serve to Puerto Rico as Director and Owner of The
Puerto Rico E-Community Center. The center empowers tomorrow's entrepreneurs with the
tools they need to promote success that aligns with Miriam's mission of doing so through her
faith. The E-Community Center provides these tools both in-person and online and has already
become a tremendous resource specifically for women pursuing entrepreneurship.
Miriam is able to lead successful businesses through many professional
accomplishments, not only graduating with a Bachelor of Science degree in Business,
Entrepreneurship, Management and Marketing. She also has certification in Worker Comp and is
certified as a Women and Minority Business Enterprise (W/MBE). Miriam has also completed
intensive training and certification through the Biblical Entrepreneurship Program that combines
a biblically-integrate 360-degree approach to enhance relationships and integrate core values
with the goal of growing business.
Email Address: miriam@nehemiahproject.org
Elizabeth Santiago serves as administrator and membership support for the Puerto Rico Center. She has years of experience serving people in Central Florida within the organization, We Honor Your Voice & Path, with a heart to impact the many Hispanic and Haitian people that live in the community. With her heart to serve, she is positioned to also support the growth of the center and the entrepreneurs in our network.
Salvador Pacheco is the Director of the Institute of Entrepreneurship and Human Transformation [Institute of Entrepreneurship & Human Transformation]. He is Certified Trainer for Nehemiah Project International Ministries and serves the various centers in the Hispanic community of Nehemiah, including: Puerto Rico Center, Mexico Center, and Orlando Center. He actively trains and develops entrepreneurs in their mission to become Kingdom Businesses.
Salvador also lives out his calling to ministry as co-pastor, alongside his wife, for the last 10+ years of the Iglesia Valle de Bendición [the Church of Blessing Valley] in Xalapa, Veracruz México. Him and his wife have now been married for 33 years. Together, they continue to impact the kingdom of God across Latin America.
Damaris perez serves as the Global Connections Coordinator for A&P International, Inc. She brings 9 years of experience in the supplier diversity industry. Damaris is a certified Identity & Destiny Facilitator and has been instrumental in helping many people find their God-given purpose. She has been facilitating the program for over 2 years, and is part of the team that has graduated over 100 people!
Ana Maria Quintero Lowry is a leading expert in supplier diversity coaching and training with more than 33 years of experience in the consulting industry. She is devoted to the engagement of people from varying cultures and backgrounds. Her knowledge in sales and business development has yielded her clients their highest closing ratios; an immediate return on their investment. Mrs. Lowry is a Colombian native, has traveled around the world, and proven her ability by coaching and training some of the most recognized corporations and entrepreneurs. She received her Juris Doctorate and Masters Degree in International Trade in Colombia in 1982.
Ana Maria opened A & P International, Inc. in 1989, and then in 2021 decided to open the Orlando E-Community Center with her son, Samuel Lowry, as the Center Director. In 2022, she also became the North America Regional Director for Nehemiah Project International Ministries with the main goal to expand Nehemiah's impact in the region through the launching of more non-HQ Centers.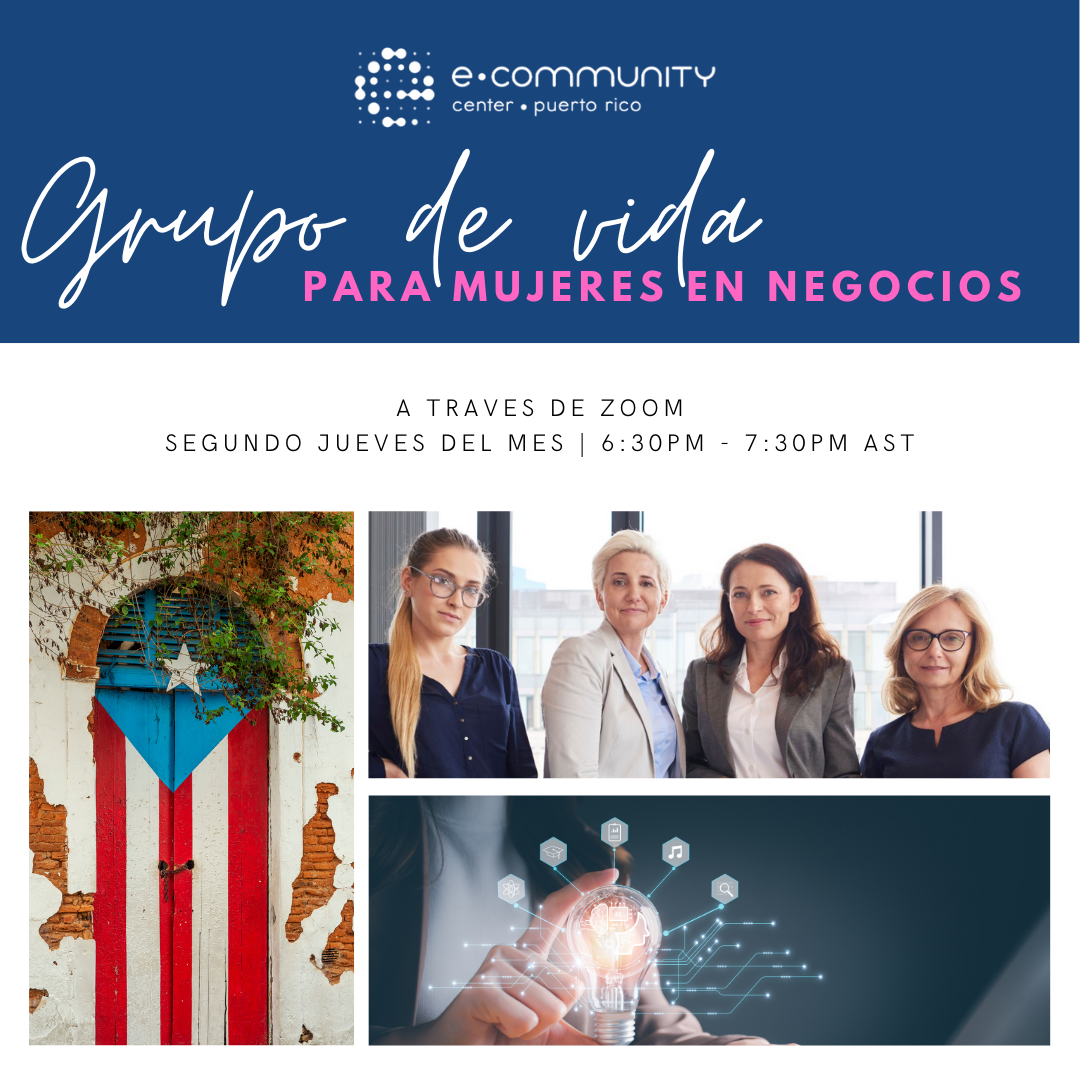 Women in Business Life Group
Join our Women in Business Life Group! It our hope to create a community of entrepreneurial women that support one another in business, family, friends, and faith. We believe that by creating community and investing our time in the supernatural, our businesses and our communities will thrive! Be the mom, business leader, wife, daughter, Christ-follower, and everything else that God has called you to be, and feel the support of your sisters en español!
We meet virtually once a month, on the second Thursdays of the month at 6:30pm AST.
We use our proprietary course materials along with some of the best business resources available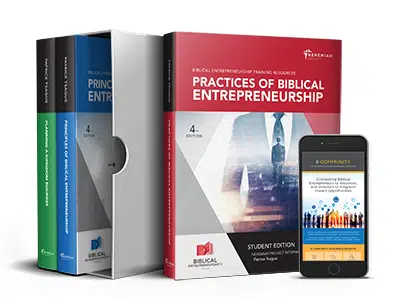 Sustainable Church Initiative
The Nehemiah Sustainable Church Initiative is designed to help churches and ministries to learn innovative and creative ways to disciple their congregations, including entrepreneurs and marketplace leaders while enhancing the church's ability to sustainably achieve its mission.
Due to the challenges faced by churches brought on by the Covid-19 pandemic, the aging of baby boomers, and the increased secularization of culture, Nehemiah Project launched the Nehemiah Sustainable Church Initiative to partner with churches and church leaders to help them achieve financial viability, equip their congregations, including entrepreneurs and marketplace leaders, and transform culture.
According to the United Church of Christ, 40% of churches surveyed reported a decline in their giving. As of right now, we have yet to know the full financial impact of the pandemic on our churches.
At a time when society needs the church more than ever, the church finds itself weaker and potentially less relevant. However, we at Nehemiah Project strongly believe that the church is still the bride of Christ and society's best hope.
WHY SUSTAINABLE CHURCH
Hear from Pastor Anthony Moore, Andy Masonand Ana Maria Lowry about why the Sustainable Church Initiative is important
WHY SUSTAINABLE CHURCH
Hear from Pastor Marc Estes, the Senior Pastor of Mannahouse (formerly City Bible Church) and President of Portland Bible College
IN PURSUIT OF A SUSTAINABLE CHURCH
Hear from Chuck Proudfit, the President of SKILLSOURCE and Founder of At Work on Purpose
It's time to grow your impact!
Imagine if we changed the way we fought poverty around the world. Instead of giving handouts, we gave hand ups. Rather than handing out shoes, we build companies that make and sell shoes; instead of sending aid, we raised up Biblical Entrepreneurs who create jobs, positively influence the values of their nation and fund their own local churches and charities. Join us in this movement.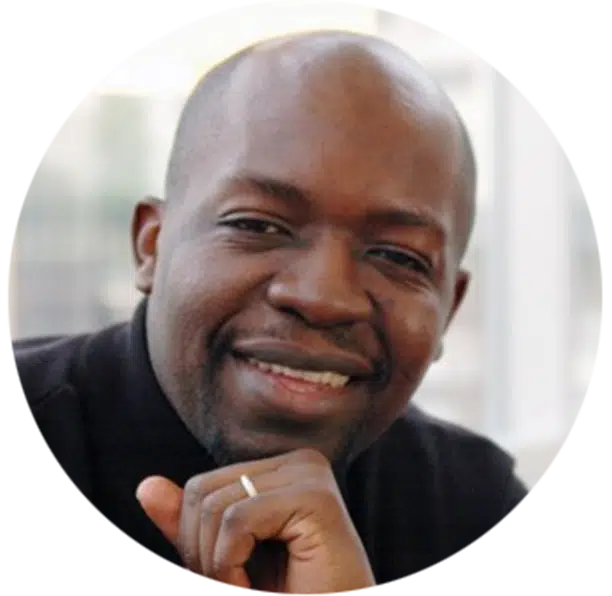 Because of the faithful generosity of our partners and donors, we are making a difference together. Because of YOU, it was possible to serve over 1871 entrepreneurs in 5 languages, create 562 new jobs, and open 5 new E-Community Centers in 2022. We are so grateful for the support, prayers, and continued generosity of every donor and ambassador of Nehemiah Project! Thank you for all you do to grow and honor His Kingdom in the Marketplace!
Patrice Tsague
Author of Biblical Entrepreneurship
Chief Servant Officer, Nehemiah Project International Ministries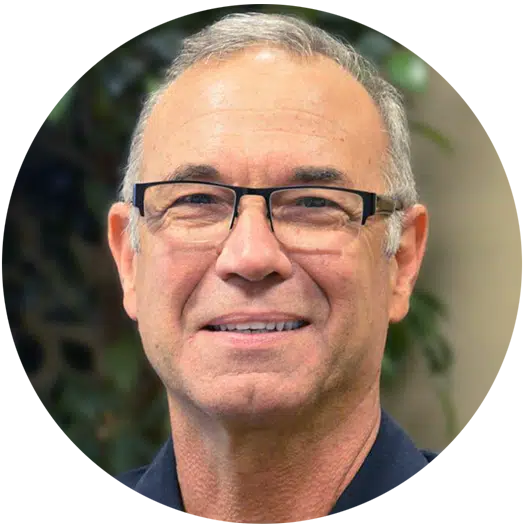 The Nehemiah Project's BE training material is an excellent integration of practical business training and biblical basis for the values and ethics of managing a business on a day-to-day basis. I encourage every kingdom business person to consider taking these courses to gain a clearer view of how God looks at the business calling and how it relates to His kingdom on earth.
At Caperna
CEO, CMC Group | Director, call2all Business Track