International Business Plan Competition
The legacy and history of Nehemiah's International Business Plan Competition (IBPC) which has been going strong for more than one decade can not be overstated. Happening in conjunction with Nehemiah Week, our annual global conference, EORTC is where the best Biblical Entrepreneurs from every region compete by presenting their Kingdom Business Plan. Through the years, we have crowned numerous winners from all across the world who went on to transform the marketplace with the Gospel of Jesus Christ.
Every year, competitors qualify to compete in EORTC by becoming the best that their regions have to offer. This is no easy feat, as the competitors have to first complete our Biblical Entrepreneurship Program and then emerge victorious in their respective Center, Country, and Regional Business Plan Competitions. North America, Latin America, Africa, Asia, and Europe are among the regions that have been represented over the years.
With prize money worth up to $10,000 for the first-place winner, the competitors present their Kingdom Business Plan in hopes of being named the best one in that year's EORTC. The winner will also be given the privilege of becoming the keynote speaker the following year.

2023 INTERNATIONAL KINGDOM BUSINESS PLAN COMPETITION
18 AUG FRI 9: 30 AM - 1 AM: 30 PM U.S. Eastern time
The 2023 International Kingdom Business Plan Competition will take place during Nehemiah Week 2023.
This year's competition will see representatives from four regions: North America, Africa, Latin America, and Europe. These competitors have recently won their respective annual Regional Business Plan Competition after hours of hard work, determination, and grit.
Find out more about the representatives and their Kingdom business below.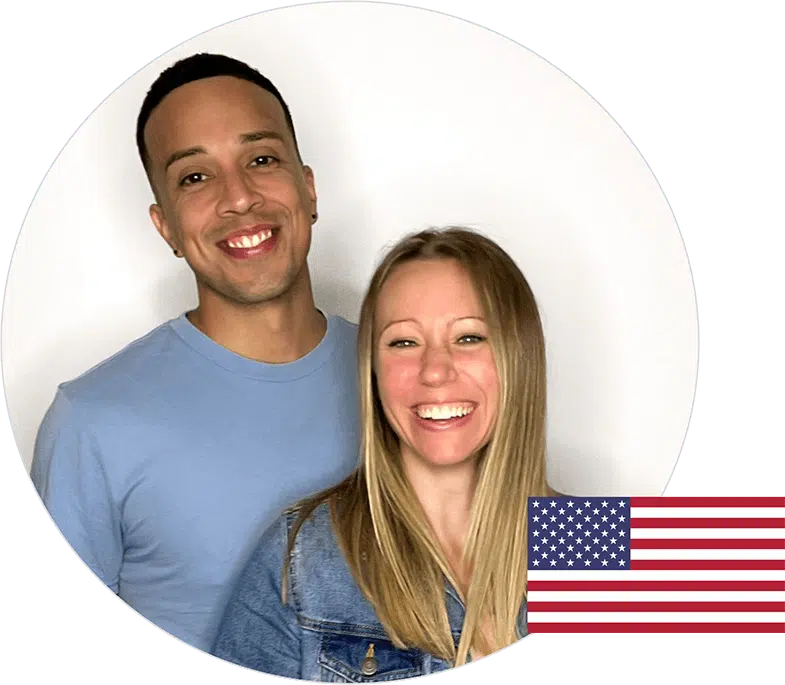 JACOB & TIFANNY QUIÑONES
Kingdom Lifestyle Kleaning represents the Northwest Center
Jacob and Tiffany Quinones are the founders of Kingdom Lifestyle Kleaning. After working for Corporate America for 20 years, they both felt a burning desire to launch their own business and enrolled in the Nehemiah Entrepreneurship Community Biblical Entrepreneurship training and coaching program with the goal of building a Kingdom company.
Kingdom Lifestyle Kleaning is a South Florida-based residential and commercial cleaning company whose mission is to glorify Christ by serving people with quality and love. Their vision is to be South Florida's most trusted cleaning company. They generated $37K in their first year and project to do over $4 million by year 5, with about 18% profitability. Their Kingdom impact includes demonstrating their stewardship over the environment by using environmentally friendly products, providing superior services, discipling their employees, and using their profits to support Kingdom causes. Their goal is to eventually transition the business to their kids.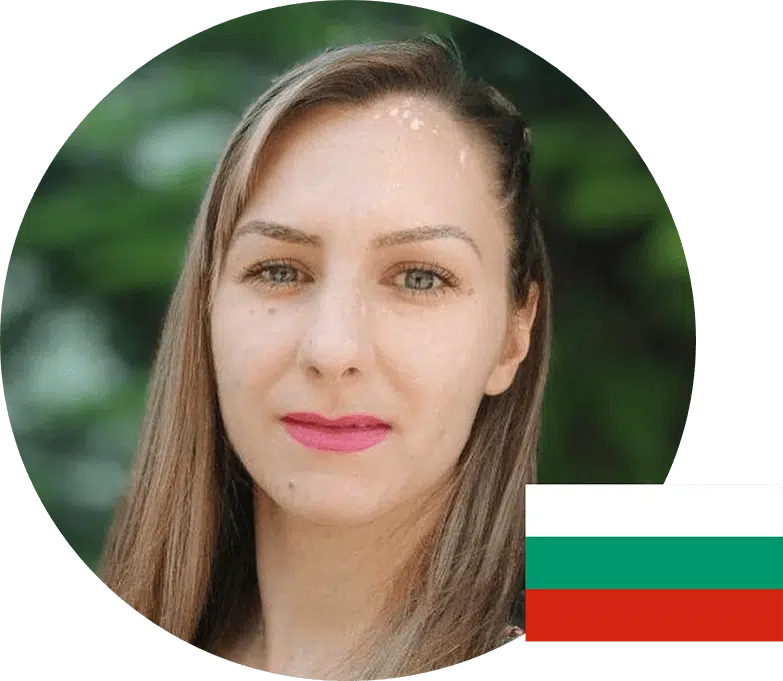 Nadya Koleva
Emmanuel Family Center represents The Bridge of Intersection Center
Nadya Koleva is the founder and CEO of Emmanuel Family Center. After overcoming trials and tribulations in her past, she eventually came to accept Jesus as her Lord and Savior leading her to make friends with her future business partner. Together they decided to go into business to provide for several different needs in her native town in Bulgaria. This led Nadya to enroll in the Nehemiah Entrepreneurship Community Biblical Entrepreneurship training and coaching program with the goal of starting a company.
The Emmanuel Family Center, launching in 2024, will be a cafe that provides pastries and beverages for all ages through in-house seating, or take-out. The mission of the cafe is to change the Earth in small steps, help people find their purpose, and accept everyone for who they are, with their strengths and weaknesses. Nadya is hoping to generate an estimate of 1 million euros in her first year, and projects to do a little over 2 million euros by year 4 with a 68% increase in revenue. She hopes to create a Kingdom impact through the use of her cafe by creating more jobs, using more local and organic products, and reducing pollution. Her long-term goal is to one day expand the business globally and in a couple of decades, leave the business to her children.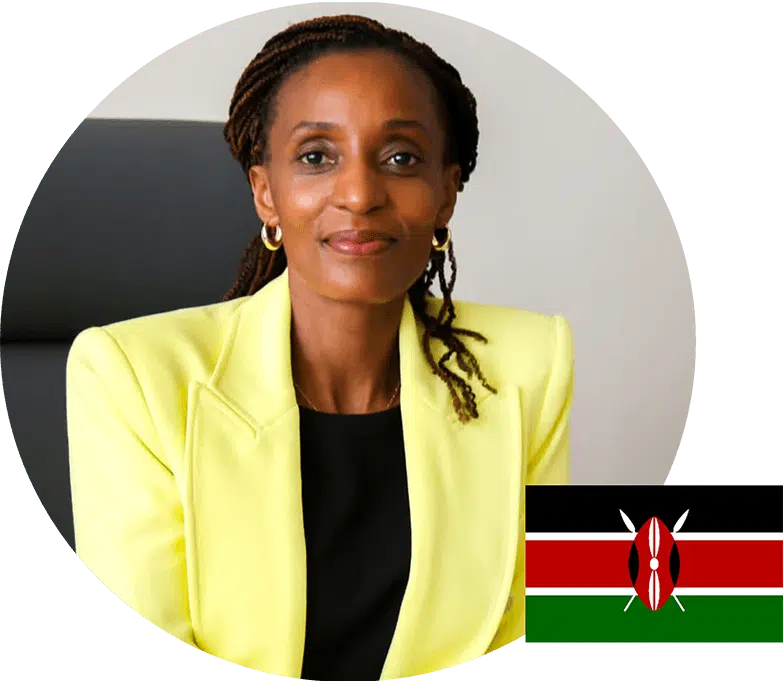 claudia waithaka
Dawamu School represents the Nairobi Center
Claudia is the founder and managing director of Dawamu School. Prior to founding the school, Claudia received academic degrees, an IFC certification, and gained experience in advertising and farming. This led to three years ago when she first interacted with the Nehemiah Entrepreneurship Community. She then enrolled in the Biblical Entrepreneurship training and coaching program with the goal of improving her business and raising the necessary capital to expand her facilities.
Dawamu School is a junior and senior secondary boarding school for boys with a special emphasis on imparting leadership skills and teaching them about the growing digital economy. With poverty and inequality being so prevalent in Africa, Dawamu School is to be the solution. A school that offers young boys skilled-based learning, prepares them for a life of responsibility, and transforms them into leaders all through their 'Joseph Plan'; a model based on kinship by adoption where fostering a mentorship-based environment gives them the best chances at success. Having made a little over $1 million in revenue in 2023, Claudia is projecting to generate close to $2 million by year 4, with an annual average revenue growth of 30%. Her Kingdom impact is her passion for protecting the next generation of young boys, as well as the calling she feels to breathe life into what once seemed dead. She hopes for this seed of change to affect not just Kenya, but eventually all of Africa.
Join us for this FREE EVENT have:
Nominate your People's Choice Award Winner (USD1,000 to be won)
Root for your favorite competitor
Gain innovative insights into starting or scaling a business
Learn how you could start now and be a competitor in 2024
Who will be the winner of the 2023 International Kingdom Business Plan Competition?
Will the three-time returning champion Kenya win again, or will it be taken from them by the United States, Mexico, or Bulgaria?
If you desire to enroll in an upcoming Biblical Entrepreneurship Course to complete your Kingdom Business Plan and have a chance at competing in future Business Plan Competitions, click HERE.