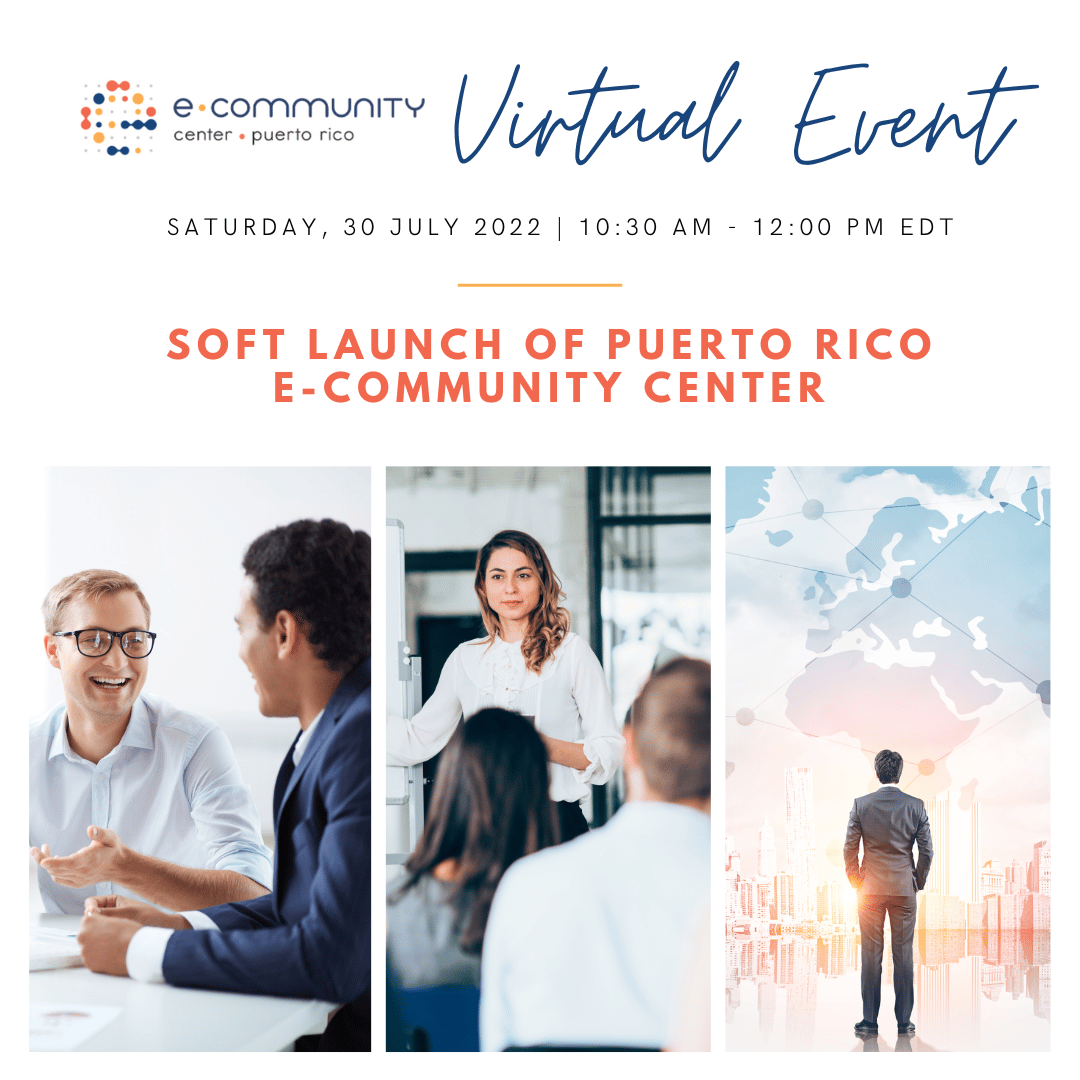 Soft Launch of Puerto Rico E-Community Center
30 July 10:30 am

-

12:00 pm

E

|

Free
The Nehemiah Entrepreneurship Community Center (E-Community Center) is a state-of-the-art Entrepreneurship Center that gives entrepreneurs access to high quality, live business training and coaching support, discounts to specialized services, promotional opportunities for your business, and physical incubators with business support.
Highlights of the day:
• Virtual Ribbon Cutting
• Learn about Puerto Rico E-Community Center
• Connect with other Kingdom impact leaders, entrepreneurs, and investors
Join us as we celebrate the soft launch of a new E-Community Center on Saturday, 30 July 2022 from 10:30 AM – 12:00 PM EDT. You can join us online on Zoom.
Organizer: Miriam Soto, Center Director & Ana Maria Lowry, North America Regional Director
*Use the Time Zone Converter below to check for the event time in your local time.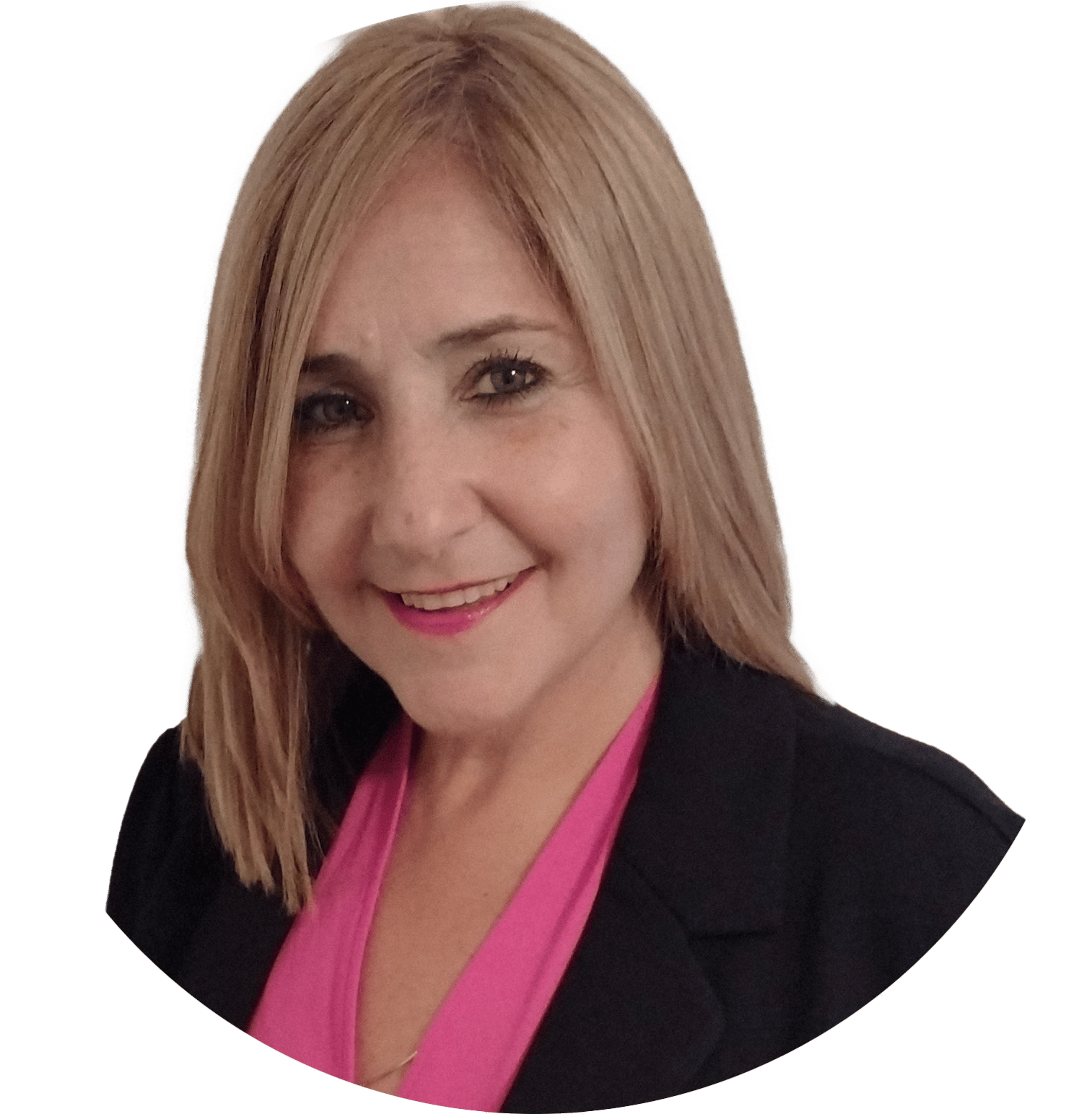 Miriam Soto is the Founder, President & CEO of We Honor Your Voice & Path, LLC. since 2008. Our team has over 35 years of experience in the medical field which has allow us to build a respectable relationship with our clients and community. Now to further serve our community as the Director/Owner of Puerto Rico E–Community Center.
As a Hispanic Entrepreneur, Miriam and her team understand the importance of having clear communication, deliver prompt and accurate time management, and offer competitive rates to our clients.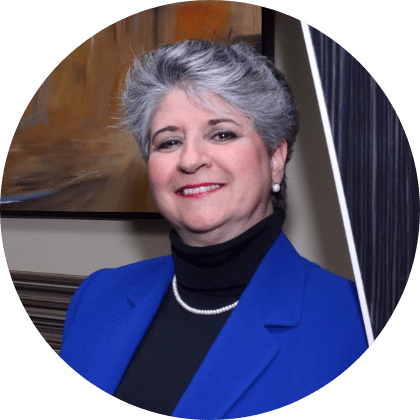 ANA MARIA QUINTERO LOWRY is President and C.E.O. of A&P International, Inc., an International Consulting and Training company providing Supplier Diversity Business Solutions for Corporate America and Diverse Business Enterprises. For 37 years, Mrs. Lowry has created and built programs and training which have been delivered nationally and internationally. As a consultant and executive trainer, Mrs. Lowry and her multi-ethnic team provide professional advice to large corporations. In addition, Ana Maria serves as a business coach and business developer to Diverse and Women Owned Business Enterprises.
Ana Maria is a certified Coach and trainer for The Nehemiah Project and KBC, Jeffrey Gitomer Trainone (NC), and Situational Leadership (CA). She is also a consultant in Human Behavior with emphasis in Cross Cultural Diversity and the DISC Model of Human Behavior. Mrs. Lowry received her Juris Doctorate and Master Degree in International Trade in 1982 from The Pontifical Javeriana University in Bogotá Colombia, the sister College of Georgetown University. Mrs. Lowry was recognized for various awards for both her and her corporation such as "2018 CEO of the Year" and "2017 Woman Business Owner" along with others.
For Ana Maria the best recognition is to be a daughter of God, the wife of the love of her life, and the mother of the boys God blessed her and her husband with. Finally, Mrs. Lowry is the author of her recent book, Cross-Cultural: A New Thirst for Diversity Engagement.
Share This Story, Choose Your Platform!