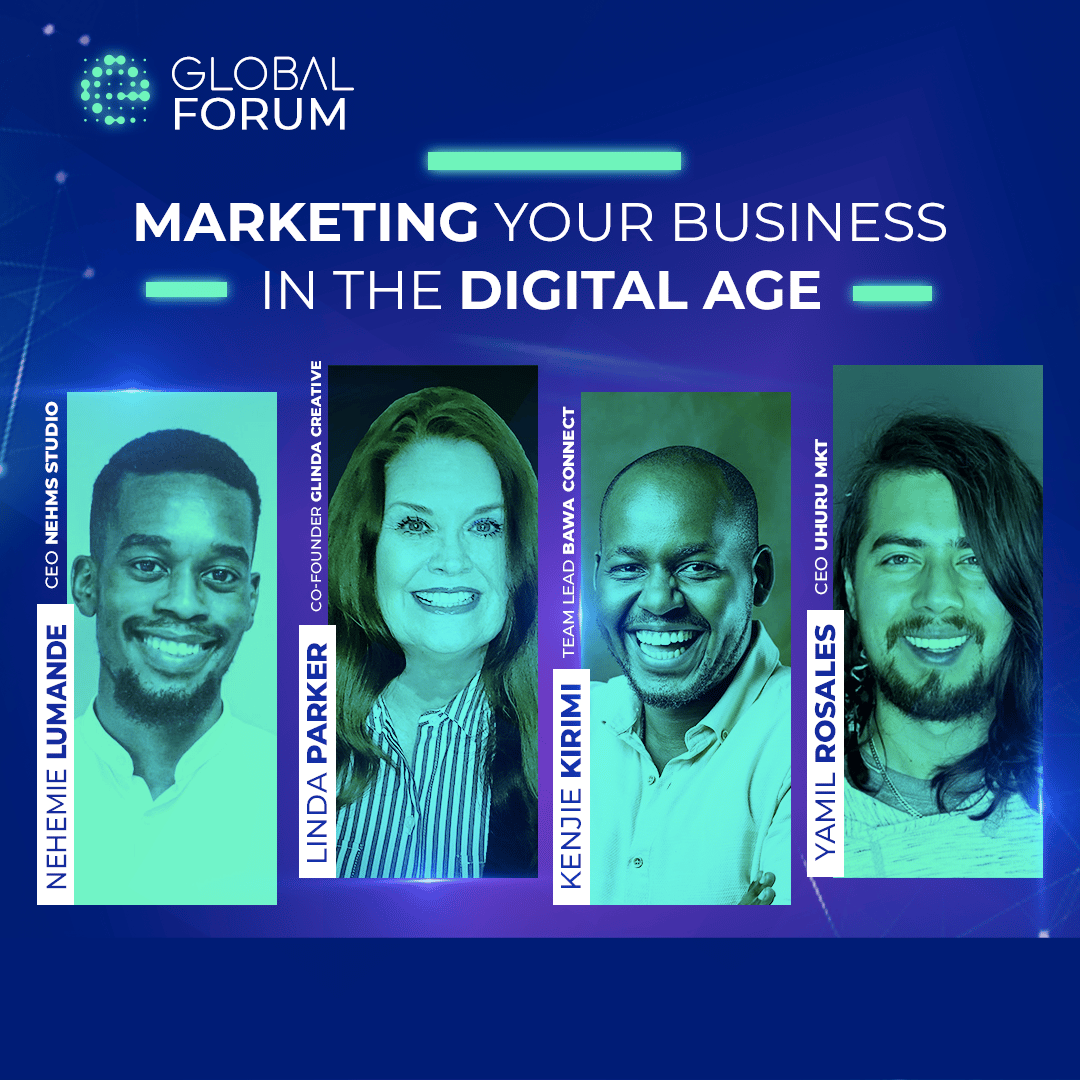 EC Global Forum – Marketing Your Business in the Digital Age
October 26, 2021 @ 7:00 am

-

9:00 am

PDT

|

$ 25
Are you a member of the Nehemiah E-community?
Silver level members and above gain access to this event free! But you must claim your spot and register NOW!
Not yet a member of the Nehemiah E-community or a Bronze level member? Then this marketing mastermind event is still a great deal at only $25.
PLUS, your registration covers the live event and access to video on demand after the Global Forum so you can watch on your schedule, and revisit the dynamic concepts you'll learn as often as you like
Power-Packed Digital Marketing Forum
More than 60% of the global population is connected to the Internet. That's 5.2 BILLION potential clients and customers waiting to hear from you. And with the digital revolution still far from reaching its peak, there's a lot more runway for you to get onboard and grow your business.
… But unless you're connecting with your clients online, engaging, informing, and offering solutions to the challenges they face, then the only people your prospective market and current clients are hearing from are your competitors.
Sign Up for the Digital Marketing Global Forum and Learn:
How to connect with your prospects and current clients in ways that matter both for their needs and your bottom line
How to put the dynamics of powerful and persuasive copywriting to work to grow your brand
How to identify relevant data and then put this data to work to drive revenue
And so much more!
Come, and reap the benefits of two hours with our digital panelists, each of whom brings unique in-the-trenches insights you can put to work in your business immediately.
Expect to be energized, informed, and ready to compete in today's digital marketplace.
Cost: FREE for all paying EC Members. $ 25 for Bronze and Non-members.
Host: Patrice Tsague
Speakers: Linda Parker, Kenjie Kirimi, Nehemie Lumande & Yamil Rosales
Date: Tuesday, October 26 2021
Time: 10:00 AM – 12:00 PM US Eastern Time
Check the following table for start time in your time zone, or click on the Time Zone Converter button to find your start time so you can join us live online.
7:00 AM - 09:00 AM US Pacific Time
9:00 AM – 11:00 AM Mexico City Time
5:00 PM – 07:00 PM East Africa Time
-
4:00 PM - 06:00 PM CEST (Europe)
3:00 PM – 05:00 PM West Africa Time
10:00 PM - 12:00 AM Malaysia Time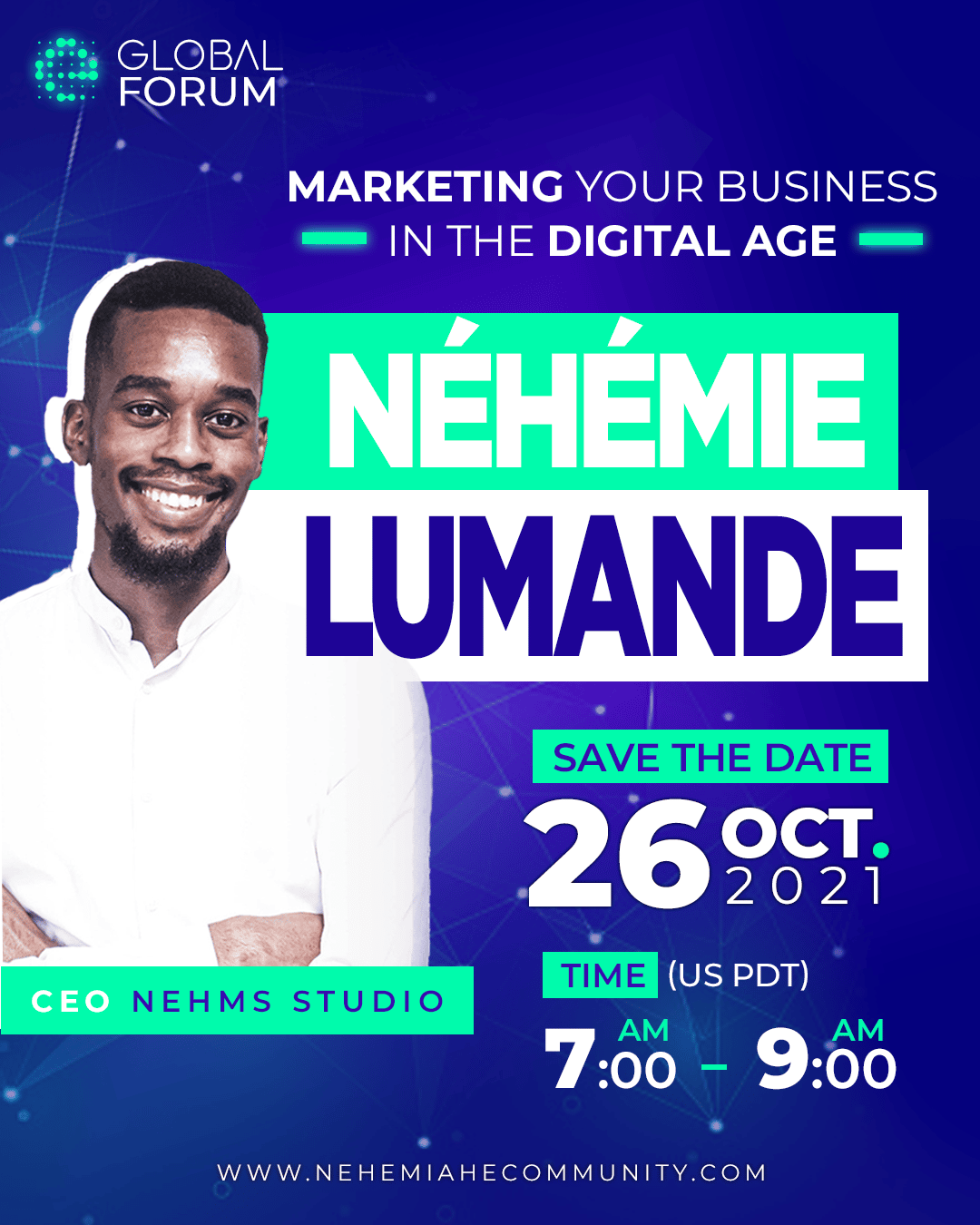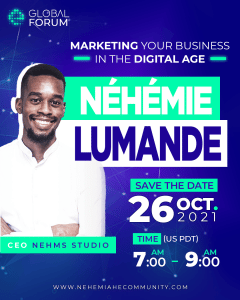 The Power of Visual Marketing
by Nehemiah Monday
In marketing, the objective is to optimize the visual efficiency of what we offer. Attractive visual content always has a chance to go viral in this digital age. This not only increases your reach and boosts brand awareness, but also provides more opportunities for inbound links. Learn how to make your brand stand out.
The Art (and Science) of Copywriting
by Linda Parker
Today's copywriting is often expected to go beyond engagement and create a meaningful and measurable response. Learn techniques for capturing your target's attention and trust, for creating excitement, and even generating that much-desired prospect conversion.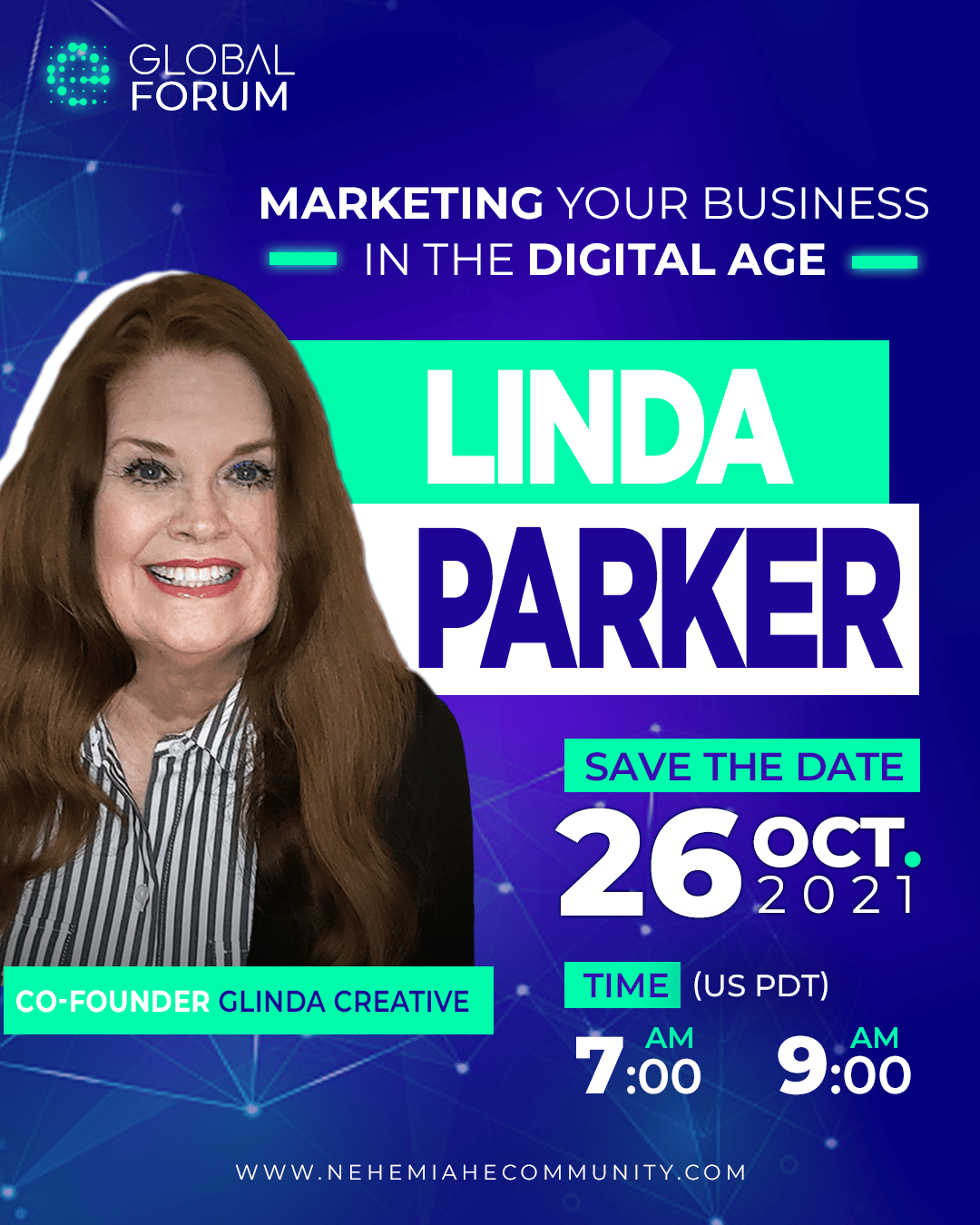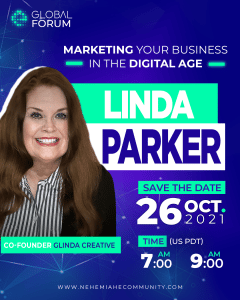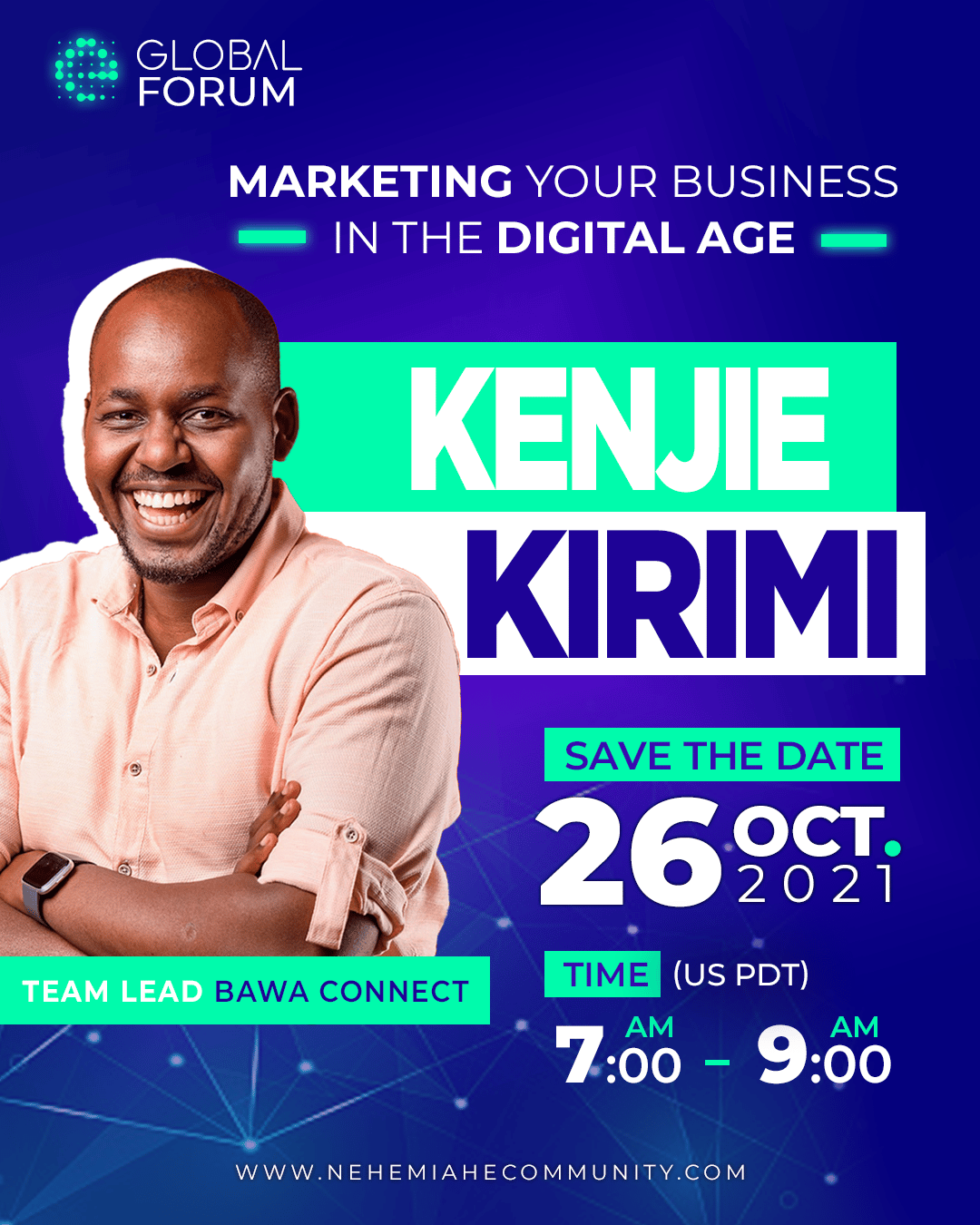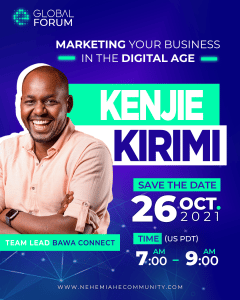 Using Paid Media to Accelerate Growth
by Kenjie Sendi
Today, digital advertising can be targeted, relevant, and helpful in ways it couldn't be before. You'll learn what journey-based advertising is and how to use it, explore the social media and paid search advertising platforms, learn how to determine your ad spend, see how organic and paid efforts can work together.
Storytelling for Change
by Yamil Rosales
Learn how to use content to build a reputable brand
using a successful model of telling your business's story in a way that attracts, engages and delights your audience through each stage of the buyer's journey.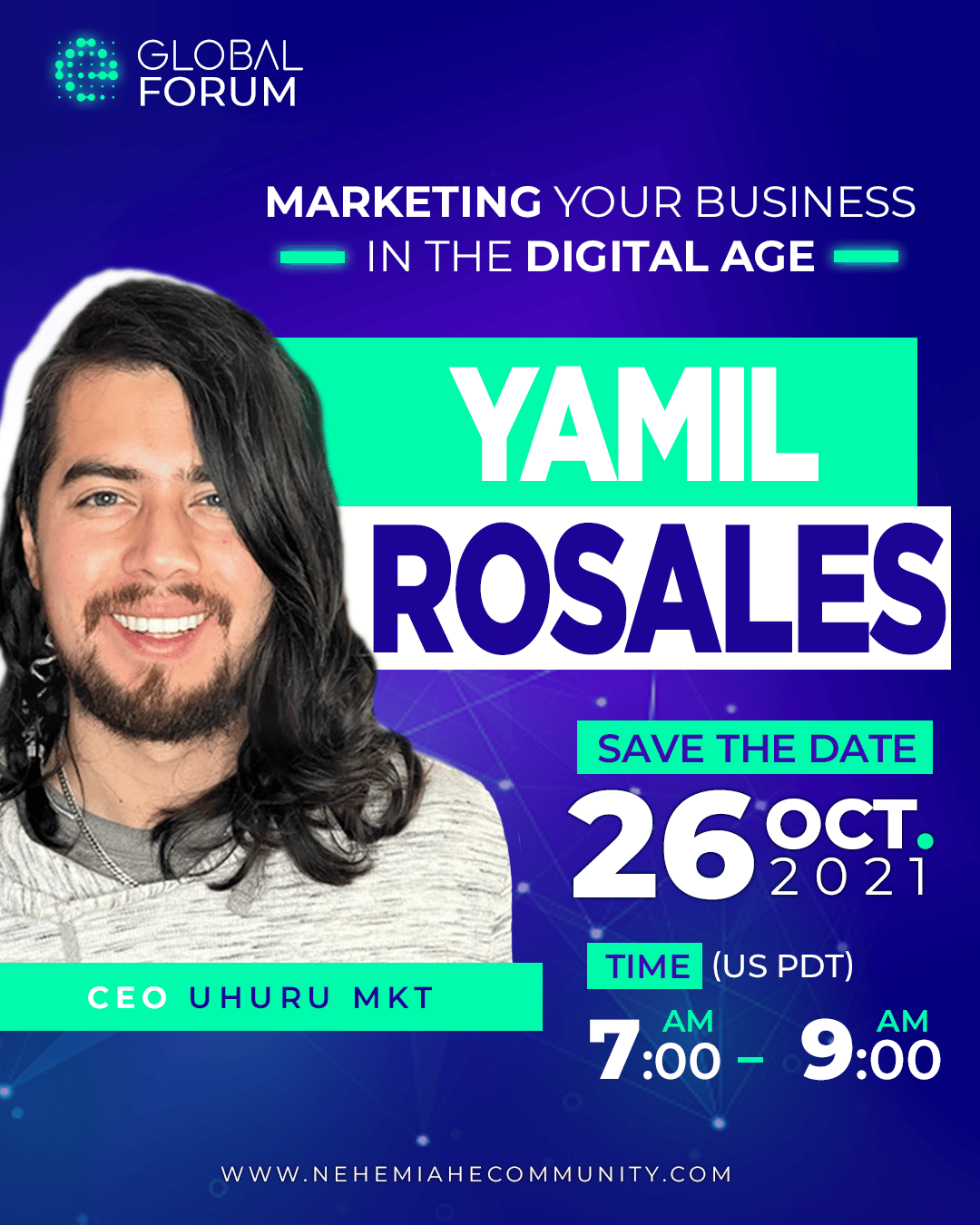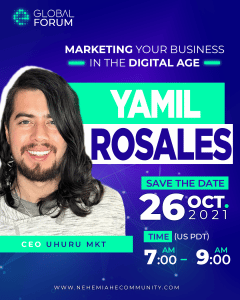 Share This Story, Choose Your Platform!