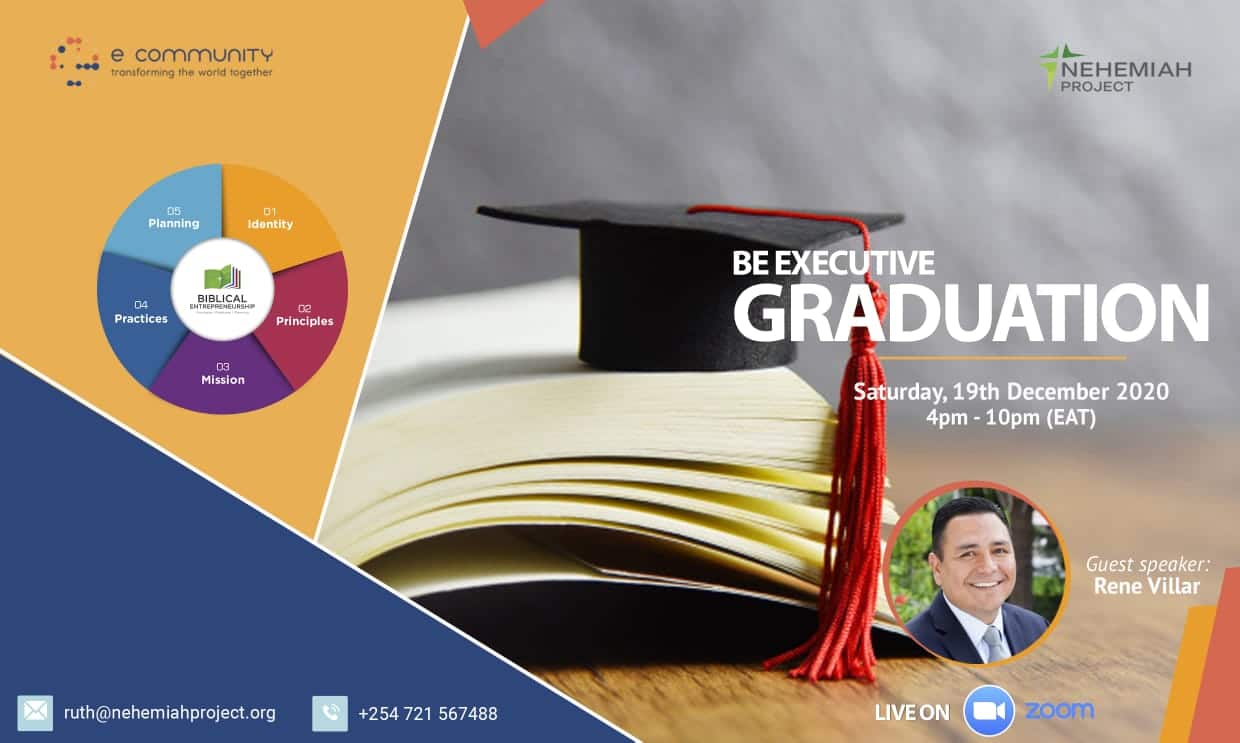 Kenya BE Executive Dedication and Graduation
19 December 2020 @ 4:00 pm

-

10:00 pm

EAT

|

Free
Kenya BE Executive Dedication and Graduation
Date: Saturday, 19 Dec 2020
Time: 4:00 PM – 10:00 PM EAT
Speakers: Rene Villar
After hours of training and coaching to enhance their existing business or start a new company, there is a new class of Biblical Entrepreneurs ready to defend their Kingdom Business Plans and be consecrated as Marketplace Ambassadors. Come and be inspired by their stories and get insights from their business and kingdom impact strategies.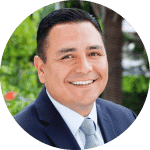 Rene Villar was born on March 8, 1970, in Mexico City, the second of three sons, began his working life and business at an early age, having cut short his studies at the age of 18.
Without an academic foundation in the year 1997 founded his first company dedicated to the import of electronics, video games, and news, directly from China to Mexico; however, in the year 2005 after a series of bad decisions, René went bankrupt having to close the two companies that then ran.
After two years of inactivity in business, his life was transformed when one of his brothers shared a new way of life to invite the association "Casa Sobre La Roca, AC" that shares biblical principles and values in the family, was there where he was taught the importance of establishing a personal relationship with Jesus Christ; and later in Bílblicos Entrepreneurs program is as known a new way to do business. Currently, René Villar is part and volunteer serving in this institution.
From those experiences transformed his life has been finding a different way to engage and do business, taking the opportunity today to share those lessons with others. From 2008 to date working in a law firm recognized tax. Since 2010 he directed "Imaginarium Transforms the Way to Undertake AC" incubator that facilitates the development of business plans for small and medium businesses, while a company is next to his wife Lorena Arceo name "Behemot Holding Business, SC" with which invests in and helps develop their own businesses and other entrepreneurs, currently a partner/investor in various projects and companies, is representative of Nehemia Project International Ministries in Mexico, has been certified within the Biblical Entrepreneurship program, also shares his experiences and testimonies through talks with the intention of motivating others to start businesses, always with the vision of sharing turn many more.
Share This Story, Choose Your Platform!