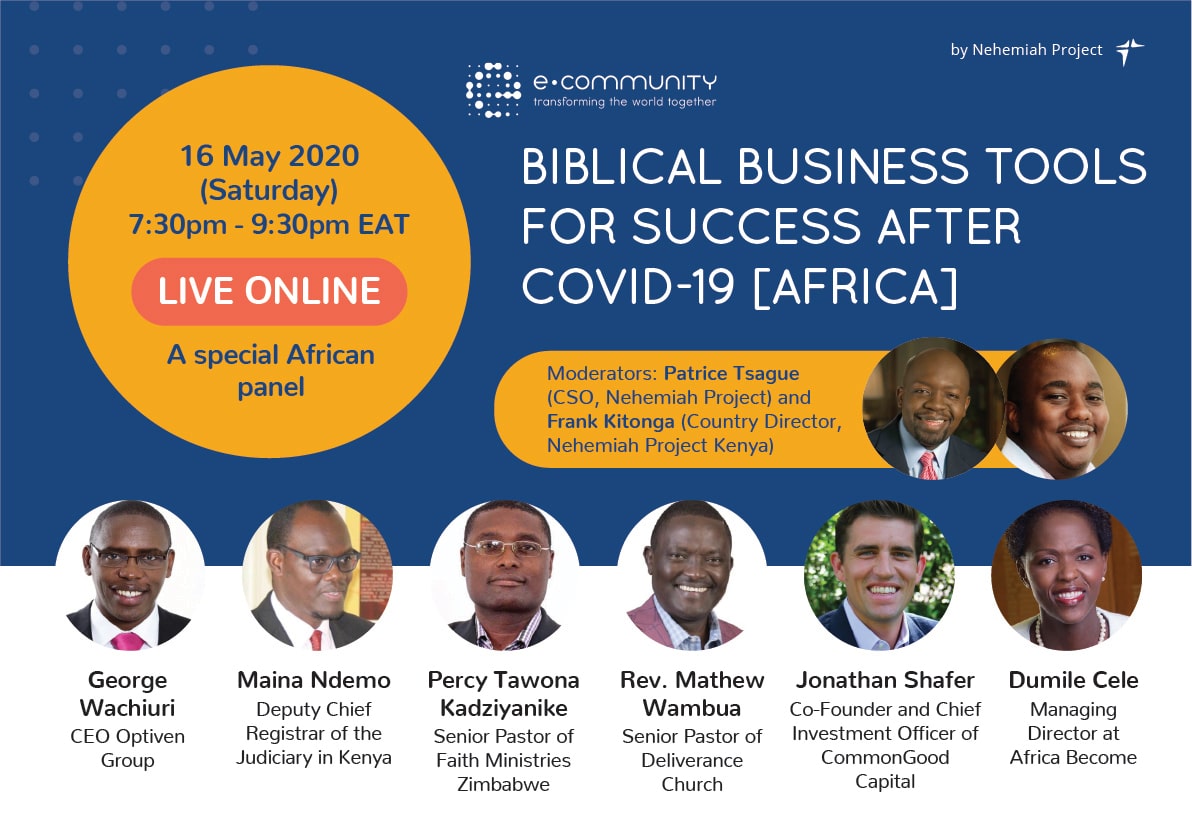 Africa Forum – Biblical Business Tools for Success After Covid-19
16 May 2020 @ 7:30 pm

-

9:30 pm

EAT

|

Free
A Special African Panel
16 May 2020, Saturday
7:30PM – 9:30PM EAT
So David inquired of the Lord, saying, "Shall I pursue this troop? Shall I overtake them?" And He answered him, "Pursue, for you shall surely overtake them and without fail recover all." - 1 Samuel 30: 8 (NKJV)
Now that the quarantine is almost over, businesses and borders will be opening. How do we not just survive but thrive? Should we pursue what we lost? Can we recover? How do we pursue and recover all as David did when he faced a crisis in Ziklag? What tools are available to us to help us succeed?
Moderated by Patrice Tsague, CSO of Nehemiah Project, and Frank Kitonga, Nehemiah Country Director for Kenya.
*Use the Time Zone Converter below to check for the event time in your local time.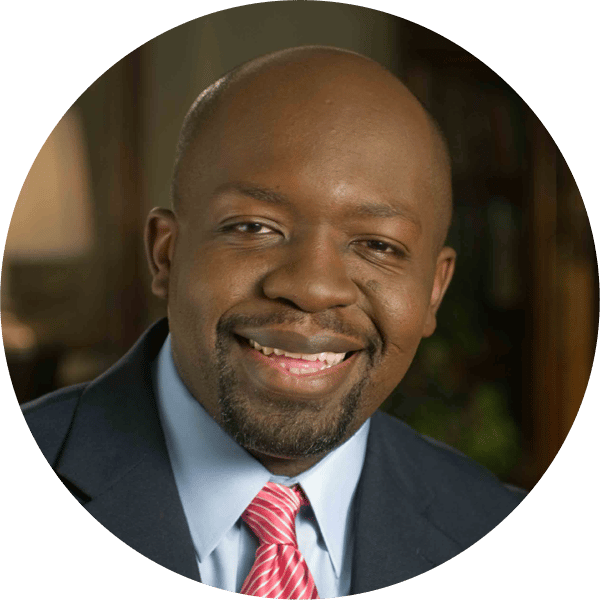 Patrice Tsague
Co-Founder and Chief Servant Officer of Nehemiah Project International Ministries and PG & Associates, LCC
Patrice is a Christian business trainer, entrepreneur, international speaker, preacher, author, and business coach. Patrice specializes in helping families incorporate their faith into their business practices, ensuring that their businesses are able to exist beyond the third generation.
Patrice is the co-founder and Chief Servant Officer of both Nehemiah Project International Ministries and PG & Associates, LLC, which he founded with his wife and best friend, Gina Tsague. Patrice is also the co-founder of Nehemiah Enterprise Coaching as well as Kingdom Business Coaching International. Patrice has trained and coached over 15,000 individuals on how to start or expand their businesses using business training and coaching principles found in the Bible. Patrice is the author of several books and training curriculums. He also publishes a weekly e-devotional and podcast for entrepreneurs and business executives that is released to over 4,000 individuals globally. He also serves on the board of several organizations.
Patrice and his wife, Gina, have two beautiful children, Gabrielle and Danielle Tsague. The Tsague family resides in Vancouver, Washington.
Frank Kitonga
Founder of Blueflame International and Country Director, Nehemiah Project Kenya
Frank Kitonga is the founder of Blueflame International and a Certified Biblical Entrepreneurship trainer who is passionate about transforming the market place through kingdom principles and creating impact.
He has been happily married to his dear wife, Grace for the last 16 years and they are blessed with 5 children.
As an Elder, he has served the church for more than a decade and has been serving in various other ministries for more than 20years.
He has many years of experience in business, having successfully grown multiple businesses. Among them is Nuru Social Enterprises (NSE), where he was president. He grew the business an unprecedented 4x in his tenure. In the same way, he built a global consultancy BoP Innovation Centre in the East African region from scratch to a vibrant business with a high-value portfolio.
Frank also has professional experience in supply chain, finance, procurement and information & communications technology, gained during his tenure in the corporate world.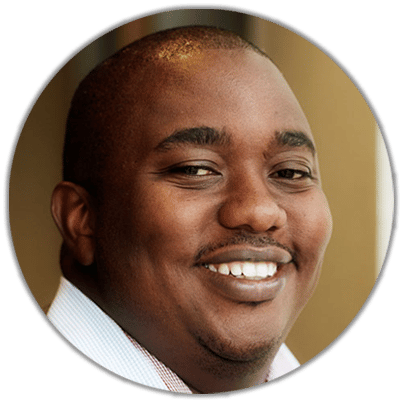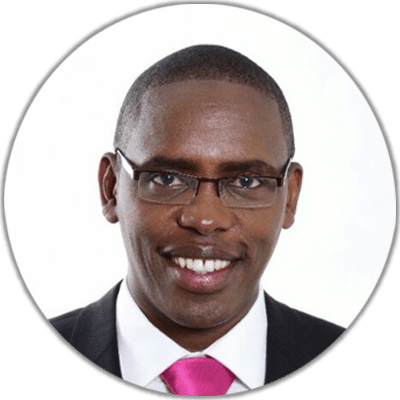 George Wachiuri
CEO Optiven Group
George Wachiuri is an entrepreneur par excellence. He captains one of the most trailblazing organizations in the region, Optiven Group. Under his stewardship, Optiven Group which was singled out as one of the companies to inspire Africa in 2019, by the London Stock Exchange, has continued to grow from one level to the next.
Inspired by a drive to economically and socially transform the society, Optiven Group aims at creating over 30,000 direct employees by the year 2030. George has indefatigably been at the fore-front of empowering Kenyans and Africans in Diaspora, especially to invest in the real estate sector.
Having started over 15 different businesses that ended up folding, he has continued to prudently steward the Group of Companies that have so far received numerous accolades both locally and internationally. This includes scooping the best employer in East Africa 2019 by East Africa Best Employer Brand Awards. Optiven was also the overall winner in Top 100 Mid-Sized Companies Survey, 2014/2015 by KPMG and Nation Media Group. The firm also scooped the Best Company in Customer Orientation & Marketing in Kenya (COYA AWARDS) – 2015.
George has won several awards across the globe, including the African Business Personality Award, 2018 by the Voice Achievers Award, Netherlands, Best Entrepreneur in Africa, 2017 – Diaspora Entertainment Awards & Recognition (D.E.A.R) awards 2017, Best & Most Innovative Entrepreneur, Business & Entrepreneurship, Mashujaa Awards 2015 (USA), amongst others.
This pacesetting innovator and entrepreneur holds a Masters of Business Administration from the University of Nairobi and a Bachelor of Commerce (Marketing Option) and is a Certified Public Accountant CPA (K).
He is also a passionate philanthropist and the Chairman and Trustee of one of the most vibrant Foundations in the region, Optiven Foundation. He is also a motivational speaker, a lecturer, and serves as a church elder.
To top it up, George is also a family man and a celebrated author of bestselling books; 'Soaring like an Eagle' and 'Unleash your Full Potential'.
Paul Maina Demon
Deputy Chief Registrar of the Judiciary in Kenya
Mr. Maina is a public servant and career lawyer with special training in International Relations. He currently serves as the Deputy Chief Registrar of the Judiciary in Kenya. His roles include Administration of the Judiciary, Human Resource, Procurement, Financial Finance Department, and Deputising the Chief Registrar in the Judicial Service Commission and the Entire Judiciary.
He previously worked at the Office of the Director of Public Prosecutions, Kenya. His roles included prosecuting High Profile cases on corruption and homicide and he was the chief of staff at the time.
He currently serves as an Elder at the Victory Faith International Church and is a Governing Council member at the African International University.
He has authored a book, "The Undiscovered Power of Giving".
He is married to Ruth and blessed with 4 children.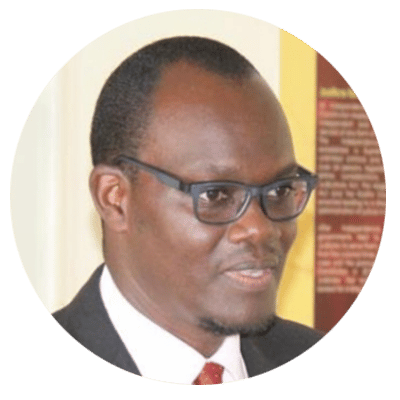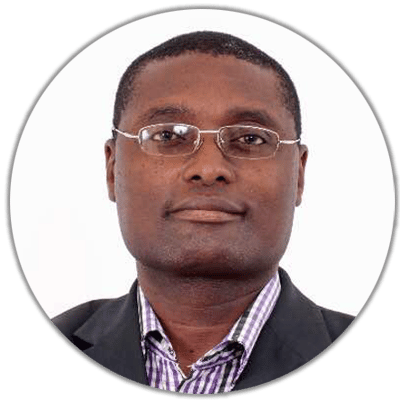 Percy Tabona Kadziyanike
Senior Pastor Faith Ministries Zimbabwe
Rev. Percy is the Senior Pastor for the Faith Ministries Zimbabwe and a member of the INUKA AFRIKA Apostolic Team.
He is married to Felicia and they have been blessed with three boys; Makomborero, Tadiwanashe, and Tasimbiswa.
Rev. Percy also doubles up as an Entrepreneur, currently focused on consultancy mainly in corporate training, solar projects, infrastructural projects, new market entry advisory services.
Previously he ran Runako Manufacturers which produced ladies and children's wear for top retail chains in Zimbabwe and also was COO at Tedco Limited, a regional powerhouse in furniture and clothing manufacturing and retail
Rev. Mathew Wambua
Senior Pastor Deliverance Church
Rev. Mathew is the Senior Pastor at Deliverance Church Donholm for more than a decade now. He started out in full-time ministry over 25 years ago under his spiritual father Bishop JB Masinde at Deliverance Church – Umoja.
Rev. Wambua has been married to Nancy for the last 27 years and they are blessed with two amazing daughters, Kathleen and Shalom
He leads by the Grace of God one of the fastest-growing congregations in the City of Nairobi. During this COVID-19 Pandemic, he pioneered one of the first 24-hour prayer watches to pray over the Nation and the Continent.
Rev. Wambua is the Chairman of the INUKA Africa Apostolic team, which is a part of the Salt & Light. Salt and Light is an international family of churches and leaders, across Africa, Asia, Europe, and the Americas.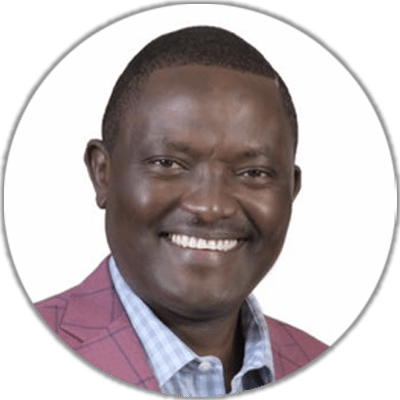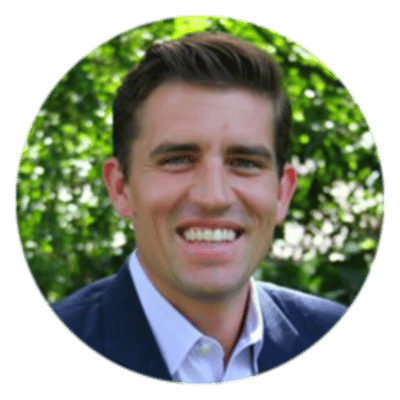 Jonathan Shafer
Co-Founder and Chief Investment Officer of CommonGood Capital
Jonathan is Co-Founder and Chief Investment Officer of CommonGood Capital. He is also Co-Founder and Managing Director of CFL Africa Group, a holding company based in Rwanda that acquires, creates, and operates durable companies for the future of the African continent. Prior to CommonGood, Jonathan was Senior Vice President of Operations at CNL, where he directed all operational aspects of CNL's $4 billion alternative investment product line, including both private credit and private equity.
Jonathan spent seven years prior to joining CNL in West Africa where he invested in and led multiple industrial businesses. During that period, Jonathan served as Managing Director of Africa Felix Juice, a manufacturer of fruit juices for the European market and co-founder of First Step, a 50-acre special economic zone in Sierra Leone focused on attracting manufacturing businesses to the impoverished nation. He also co-founded and served as CFO of Samshi Afrika Ltd., where he secured more than $200 million in investment capital for a greenfield steel mill and captive power plant.
Jonathan began his career in private equity with MCG Capital and Developing World Markets.
Jonathan serves as a board member of World Hope International, a Christian relief and development organization, and also as the Chairman of the Board of First Step Economic Opportunity Zone.
Jonathan holds a Master of Business Administration from the Yale School of Management where he was a recipient of the Henry F. McCance Entrepreneurial Fund Award. He also received a Bachelor's degree Summa Cum Laude in Economics from Loyola University (Chicago).
Jonathan and his family of four recently relocated from their home in Orlando, Florida to Kigali, Rwanda
Dumile Cele
Managing Director at Africa Become (Pty) Ltd
Dumile is a purposeful leader with a passion for the economic emancipation of Africa. She believes that the South African economy must play a catalytic role towards the economic prosperity of the region, and the continent. Her 25 years work experience, with 10 years spent in the maritime industry, has given her an intimate understanding of international balance of trade powers. Dumile's excellent verbal and written communication skills have enabled her to build lasting domestic and international relationships with economically relevant stakeholders, including all size businesses and organised business institutions; all levels of government and international economic organs of state; research institutions and organised labour. Cele has no doubt she can add value to moving South Africa's economy forward.
Through her participation in the structures of the South African Chamber of Commerce and Industry, the World Chambers Federation and International Chamber of Commerce, Dumile has made a vast contribution towards policy development that seeks to create a more conducive regulatory environment for business in South Africa.
As CEO of the Durban Chamber of Commerce and Industry, Dumile advocated for the enhancement of the competitiveness of South African large and medium size enterprise on the global marketplace while ensuring that previously marginalised small businesses were brought into the mainstream economy through intentional business-to-business relationship building.
She is now focused on active participation in business. As a certified director of companies, by the Institute of Directors Southern Africa (IoDSA), Dumile has a full understanding of the intricacies of corporate governance. Cele is passionate about the role organised business can play in leading South Africa, in collaboration with social partners, out of our current economic crisis, in a sustainable manner for the benefit of all her people.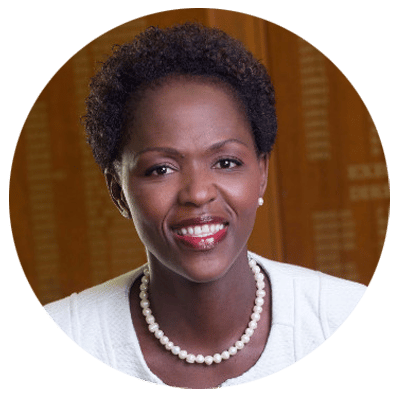 Share This Story, Choose Your Platform!