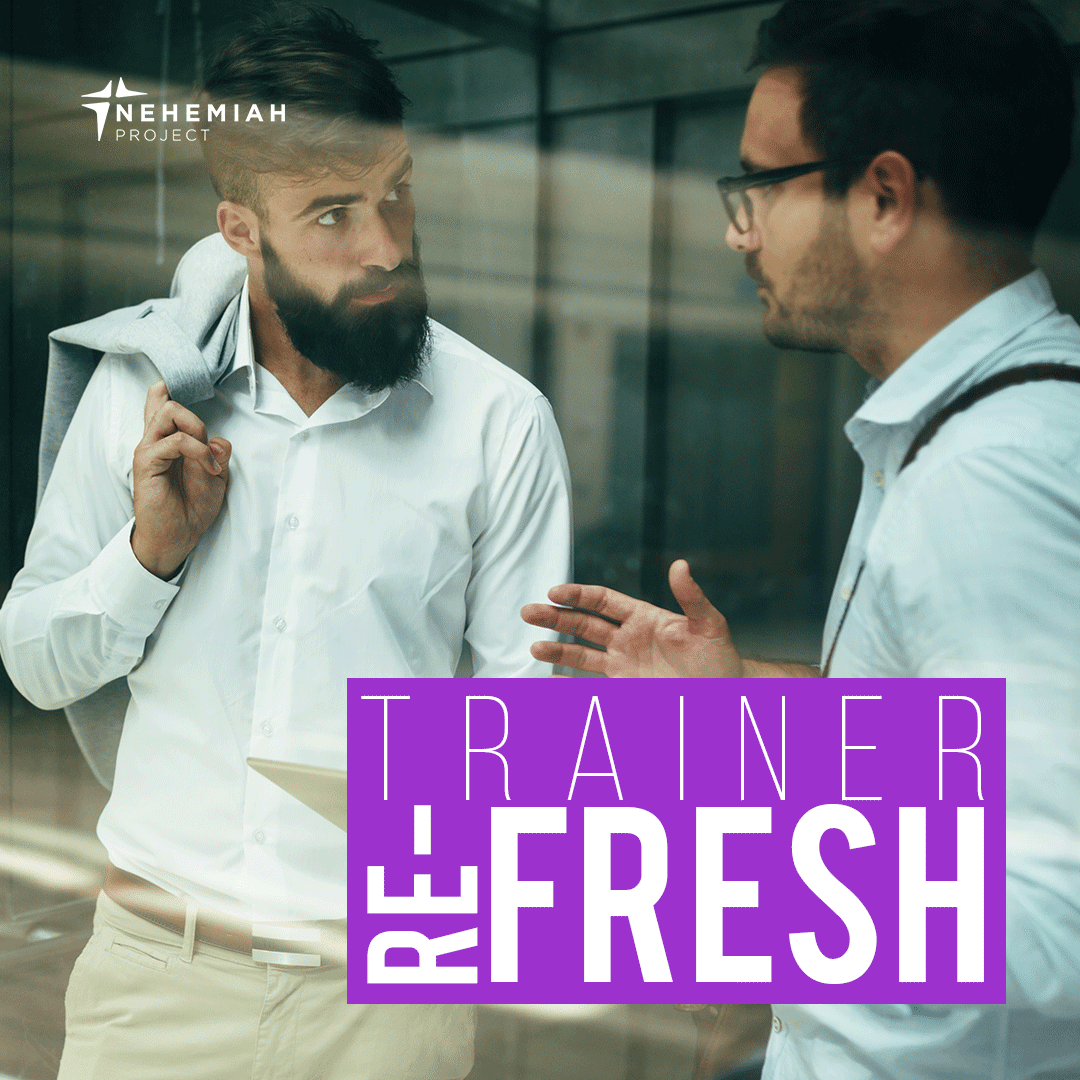 Trainer Refresh Program
December 2, 2019 @ 6:00 am

-

December 4, 2019 @ 9:00 am

PST

|

$ 195
"Let the word of Christ dwell in you richly in all wisdom, teaching and admonishing one another in psalms and hymns and spiritual songs, singing with grace in your hearts to the Lord." – Colossians 3:16 (NKJV)
Are you an enthusiastic teacher? What makes you a great trainer? Could you use a refresh or revival to find the inspiration to teach again?

We are hosting a three-day intensive for current Nehemiah Certified Trainers and Training Certificate students entitled Trainer Refresh!
Time: 6:00 AM - 9:00 AM PDT
Date: 2 – 4 December 2019
Venue: Online (you will receive a GoToWebinar link upon registration)
Join us in this opportunity to revive what inspired you to first become a trainer by revisiting the core curriculum, learning tips and tricks from our seasoned trainers, and more. In this course, we will review:

The power of training

Financial spreadsheets for entrepreneurs

The power of coaching

How to be a successful coach

The Biblical Entrepreneurship program

The impact of investing

How to prepare a Biblical Entrepreneur for GKIN
Training: Patrice Tsague
Guest Speakers: Mick Owens & Tom Mears
Sign-up now for only $195!
*Use the Time Zone Converter below to check for the event time in your local time.
If you have trained or have a desire to train and grow Kingdom business entrepreneurs and help us to meet our 100K job creation goal in the next 10 years, this course is just for you. Register today and be renewed, revived, and restored in the Trainer Refresh!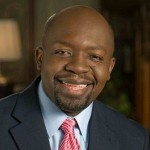 PATRICE TSAGUE is a Christian business trainer, entrepreneur, international speaker, preacher, author, and business coach. Patrice specializes in helping families incorporate their faith into their business practices, ensuring that their businesses are able to exist beyond the third generation.
Patrice is the co-founder and Chief Servant Officer of both Nehemiah Project International Ministries and PG & Associates, LLC, which he founded with his wife and best friend, Gina Tsague. Patrice is also the co-founder of Nehemiah Enterprise Coaching as well as Kingdom Business Coaching International. Patrice has trained and coached over 15,000 individuals on how to start or expand their businesses using business training and coaching principles found in the Bible. Patrice is the author of several books and training curriculums. He also publishes a weekly e-devotional and podcast for entrepreneurs and business executives that is released to over 4,000 individuals globally. He also serves on the board of several organizations.
Patrice and his wife, Gina, have two beautiful children, Gabrielle and Danielle Tsague. The Tsague family resides in Vancouver, Washington.
MICK L. OWENS began his career in the financial services profession in 1969 after graduating from Indiana State University with a BS in mathematics. He was heavily involved in risk management, estate planning, and cash flow planning for both individual and corporate clients. As his client base grew and their needs changed, they continually asked Mick to provide them with additional financial services because they were so satisfied with the results of his other work on their behalf. As a result of clients' requests, he founded various companies and brought in specialists of different types to provide them with tax planning, tax preparation, investment planning, and financial planning expertise.
Mick's Mission has always been to help his clients make their hopes and dreams become living reality. To achieve that Mission, he utilizes a conceptual approach.
Mick is a big believer in education. He has received the Chartered Life Underwriter and Chartered Financial Consultant designations from The American College, as well as being a Certified Financial PlannerTM licensee of the CFP® Board of Standards.
His passion is to continue helping his financial planning clients achieve their goals and objectives.
TOM MEARS is the current Chairman of the Holland Inc. and Burgerville USA. Tom's journey with the company began with him driving the ice cream scooter at age 16. After college and a season with the Del Monte Corporation, he rejoined the company and went from opening the rst Burgerville in Portland, Oregon, to becoming the CEO. Tom had been recognized for several industry awards including the Trend Setter Award, and was inducted into the Oregon Restaurant Association Hall of Fame. Tom is married to his high school sweetheart Kathy. They have two children, Jennifer and David Mears.
Share This Story, Choose Your Platform!