The Nehemiah Entrepreneurship Community (E-Community), a division of Nehemiah Project, is a membership, business training, and support platform for entrepreneurs who desire to build transformational companies within a shared-value global community.
Connect Globally Online
Access high-quality business training and coaching support, discounts to specialized services, promotional opportunities for your business, personal and spiritual development resources combined with a connection to a global community through a user-friendly, robust online platform.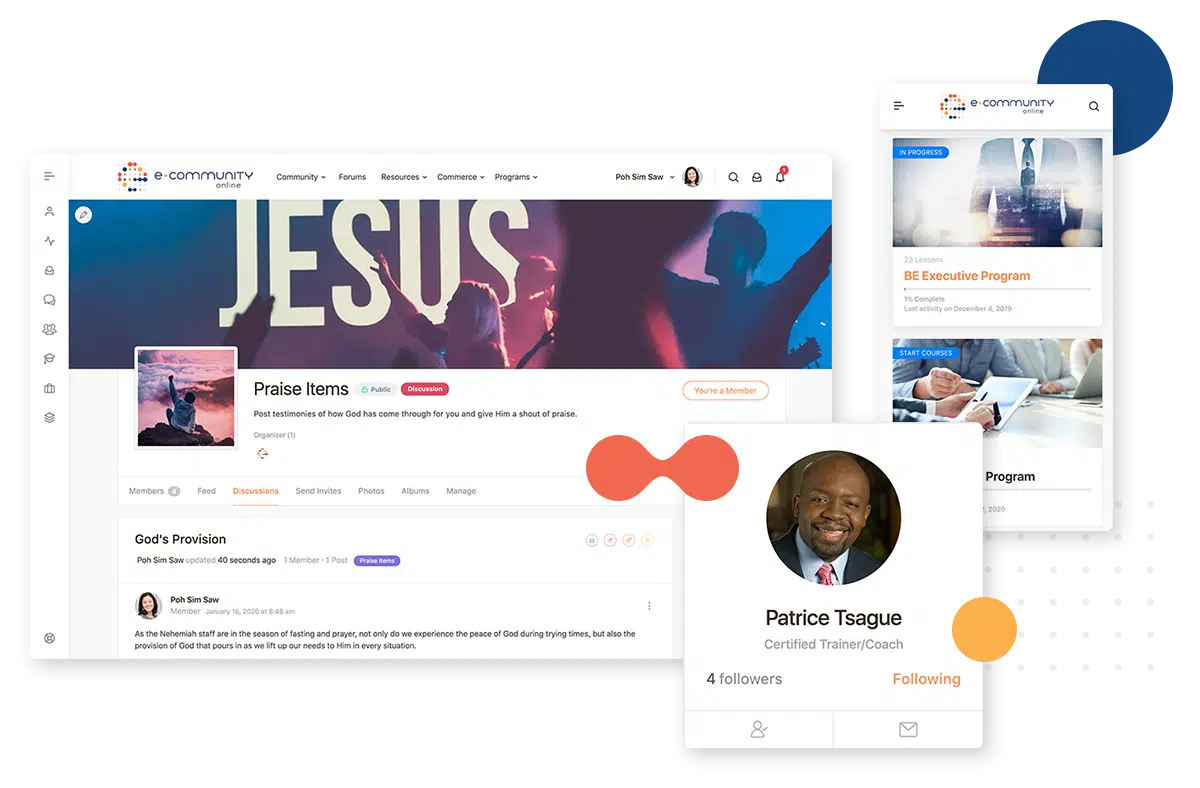 Walk into Our Physical Centers
Our state-of-the-art E-Community Centers give you access to high quality, live business training and coaching support, discounts to specialized services, promotional opportunities for your business, use of meeting space, co-working spaces, and physical incubators with business support. Our goal is to have physical E-Community Centers in multiple cities in five regions of the world – Africa, Asia Pacific, Europe, Latin America, and North America.
All services may not be available at all Centers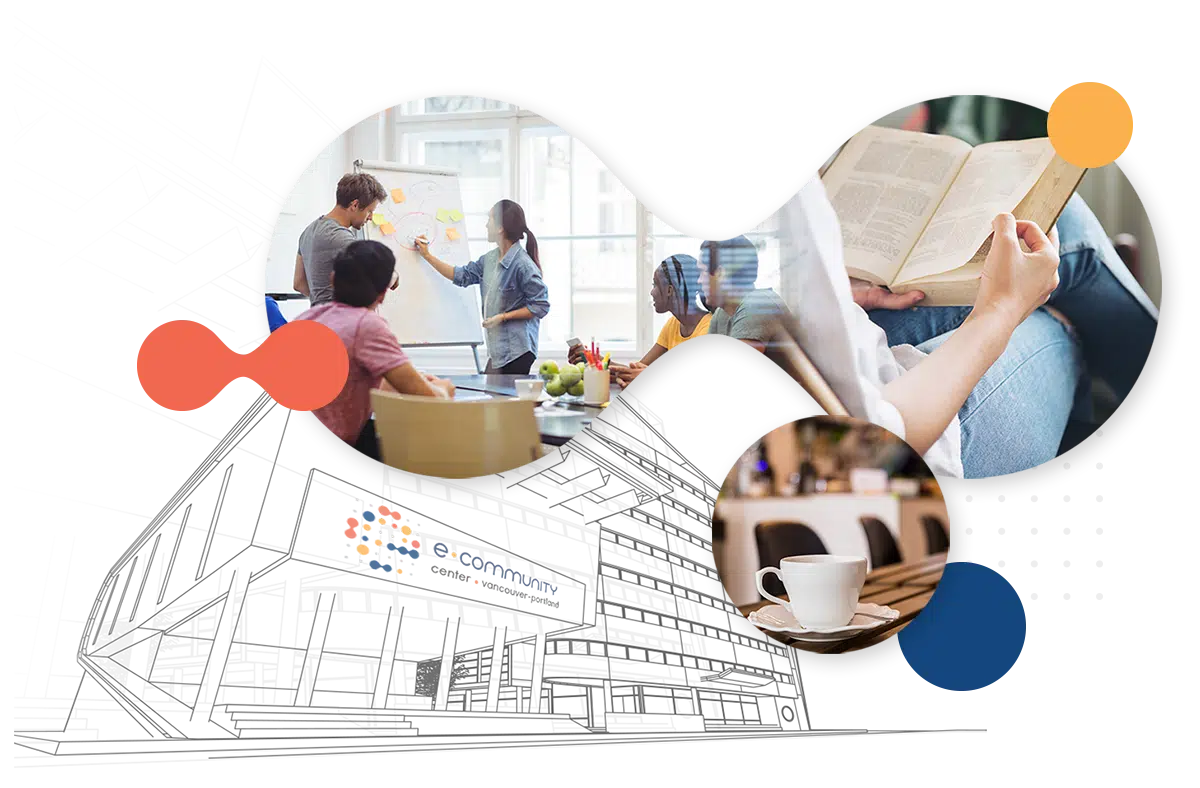 Let's transform the world together through kingdom business!
Social Community
Stay connected through social media and weekly inspirations, engage with other like-minded entrepreneurs through our E-Community Life Groups while strengthening your faith through our marketplace devotionals. Network with others through our Connect Meetings and grow your knowledge through our free seminars.
Membership
Enjoy the privileges of our many membership benefits; from discounts, resources, forums, exclusive offers, free events, access to course materials, monthly coaching, our online business directory to much more… Members from five regions of the world connect online, in-person in our E-Community Centers and through our Annual Conference to encourage each other while building relationships that last beyond business transactions.
Depending on membership levels

Training & coaching
Sign up for any one of our courses designed to help you grow and enhance your business and relationships, from our signature Biblical Entrepreneurship course, to the Young Biblical Entrepreneur, Identity & Destiny, and Serve with Love Mission in Action courses. Engage our Kingdom Business Coaches in a group setting or a customized individual coaching. Or simply purchase books from our store for your own self-study and development.
Business support
Receive administrative support, book our co-working space, join our business incubator, or look up business service providers to help you in the various aspects of your business.
Access to Capital
Gain access to our pool of kingdom investors through our Global Kingdom Investors Network™, an investment matching service for qualified members. We connect Biblical Entrepreneurs to kingdom impact investors and kingdom impact investors to quality, kingdom impact deals.
Kingdom Impact
Our goal is to build kingdom businesses that create sustainable jobs, invest in employees' well-being and spiritual development, support the local business ecosystem, as well as support local churches, community, and ministry projects. Our Centers will host special worship, evangelical, and outreach events for the community, and mobilize members to participate in ministries and community projects.
Learn About Giving the Gift of Business »
Sponsor an Entrepreneur / Job »